Range Animals at Full Draw
Dead-On Range Finder is the simplest and most effective range finder for bow hunters...Guaranteed!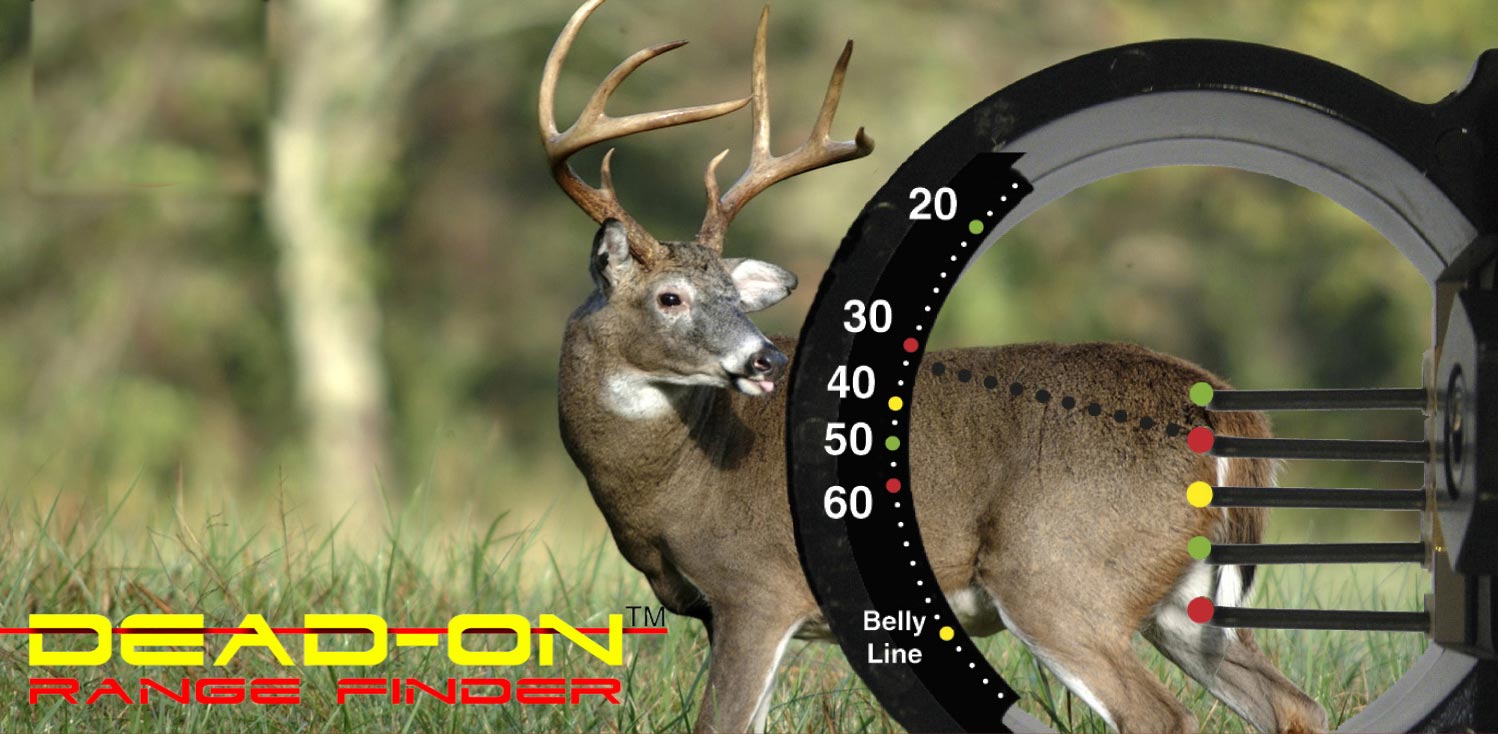 Featured In:
Bowhunter, Bowhunting, Arrow Trade, Buckmasters, Whitetail Guide, North American Hunter
Bow Hunting Range Finder:
Installs on your bow sight, Works on all sights, Works on any speed bow, Works from tree stands or ground, Works on right and left hand bows, Works on all animals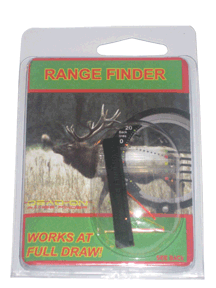 Secure checkout by Credit Card, PayPal or Amazon Payments (NEW!)
Special Offer: Bow Trainer
Increase draw strength; Increase draw stabilization; Rehabilitate a nagging injury; Improve form. Be a better hunter in the upcoming season!
Easy to Use
Instantly range animals hands free while at full draw, with no game spooking movement. Dead-On produces results accurately and efficiently, every time. Range animals on the move or in thick cover. Simply bracket the animal while at full draw then use your pin to make the shot!
Easy to Install
The Dead-On Range Finder is Universal and Installs on ANY BOW SIGHT in a matter of minutes. Every kit comes with complete details. Complete installation of our state-of-the art range finder is simple, straight-forward and can be accomplished by any Archery Hunter.
"Fast, accurate and pardon the pun, but 'Dead on'. This little gem has helped me bag game that I would have likely missed by inches based on the distance I was assuming. You won't find me in the woods without it!"
Matt Manley
"Dollar for dollar, this is THE most effective solution to ranging a game shot at a full-draw. Elk, Sheep, Deer or Bear, the Dead-On Range Finder is a must for serious bow hunters."
"Nothing beats bowhunting, except being able to quickly range a deer without needing hands required by other range finders…..Dead-On did the job quickly while at full draw. End result… good shot, clean kill, dead buck, . A must have for ethical harvests."